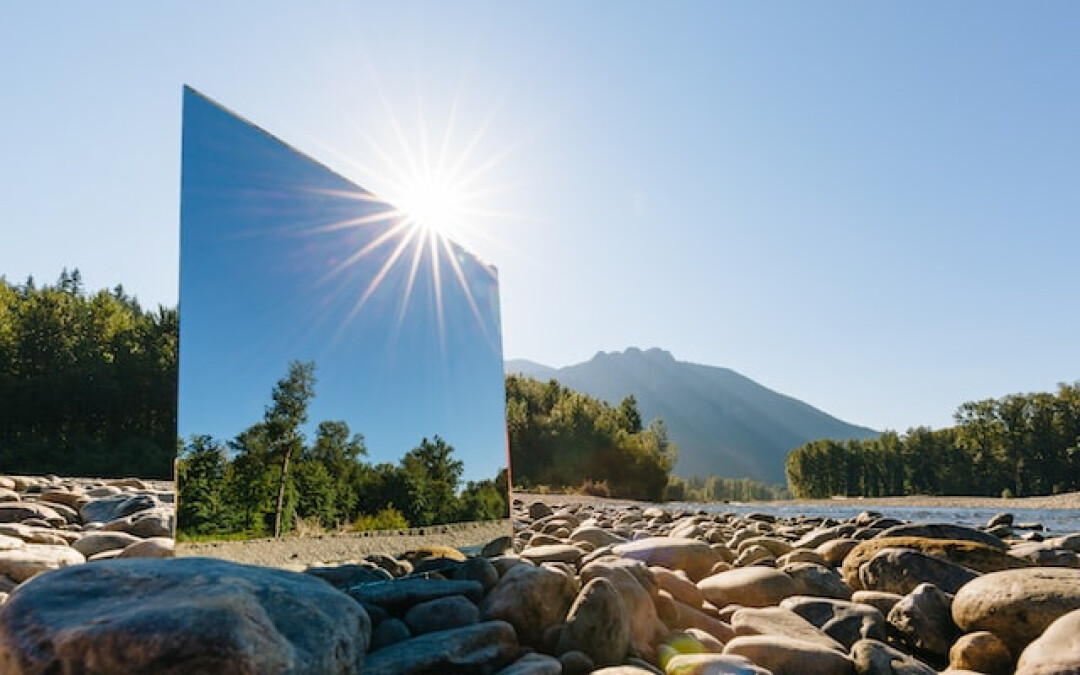 Happy Wednesday! Today is November 16, 2022. It is said that we see what we are looking for, and if that is true, let's start looking for God's blessings! Let's try making this week a pursuit of God's glory. It will be an adventure! That's what Paul admonished the Corinthian church to do, and if he were our guest speaker, I bet he'd encourage us to do the same. Read on …
Today's Reading:
2 Corinthians 3,4,5,6
Scripture
"But we all, with unveiled face, beholding as in a mirror the glory of the Lord, are being transformed into the same image from glory to glory, just as from the Lord, the Spirit." (2 Corinthians 3:18)
Observation
Have you ever watched women put on make-up? They peer into the mirror as if following an unspoken mandate to rout out every imperfection, pluck every unwanted hair, and hunt down every potential pimple. (Of course, men never do this...)
Although we might poke fun at the gentler gender, the Bible actually uses this as an example for us to follow — except for one thing. We are not looking for imperfections. Instead, we are searching for the glory of God. The Scriptures call it "beholding as in a mirror." It encourages us to be intentional in looking for His lead and hand - evidence of His Presence and indications of His Spirit at work in our family and our lives! And just as the wise men did, we must follow diligently after that star to draw nearer to the Presence of the King.
Application
In this shadowy world, I need to keep my heart unveiled. In this adverse society, I must maintain a hopeful heart. Ephesians 1:18-19 reminds me: "I pray that the eyes of your heart may be enlightened, so that you will know … the riches of the glory of His inheritance in the saints, and what is the surpassing greatness of His power toward us who believe."
I need my heart enlightened every day, not necessarily by academic knowledge but more so by the radiance of His glory! I want to get so close that as I behold (as in a mirror) the glory of the Lord, my heart, life, and eyes reflect the pillar of fire.
Prayer
Heavenly Father, I choose to draw near to behold You today. Transform me into Your image. Help me to exude Your reflection in every decision, action, and thought. I often fail at this and tend to behold the world or the problems surrounding me. Please forgive me and help me to correct my heart back to You … again and again.
Sign up to receive Pastor Wayne's devotions daily