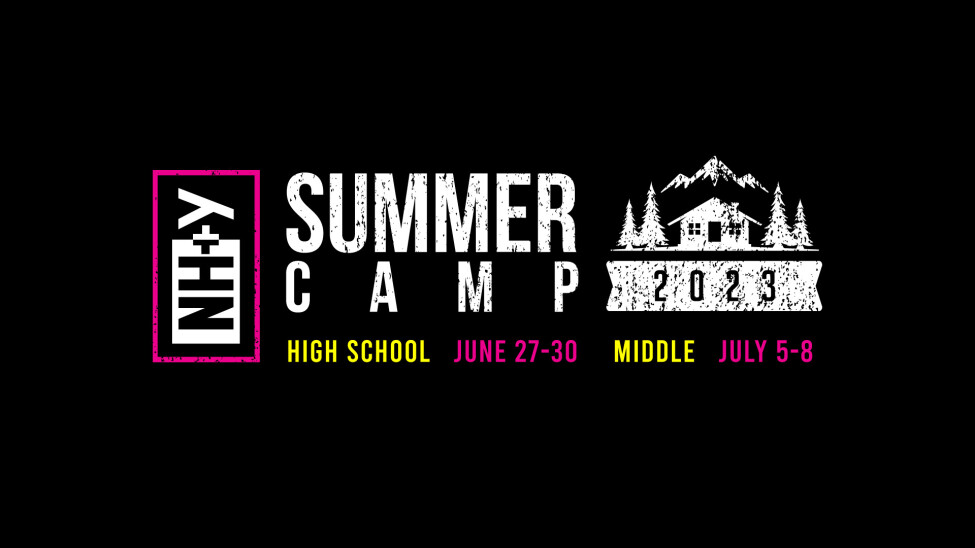 CAMP REGISTRATION IS LIVE!!!!
EARLY BIRD REGISTRATION DISCOUNT AVAILABLE FROM MARCH 5-19th!
NEW HOPE YOUTH
Our youth group was formed so 6th-12th graders can find fellowship, dive into the Word of God, and grow deeper in their walk with Christ! Youth nights happen Wednesday evenings from 6:00 pm-8:00 pm at the Rexuis Event Center on the campus of NHCC. During these times, we kick off the evening with some pre-service games, fellowship, and hanging out before moving into a time of worship and the word. On small group nights, we split into groups by age to grow in fellowship with one another, and get into God's word.
Instagram and email are our main forms of communication! Find us at: and
Email us to be added to our monthly newsletter!
So then, just as you received Christ Jesus as Lord, continue to live your lives in him, rooted and built up in him, strengthened in the faith as you were taught, and overflowing with thankfulness.
Colossians 2:6-7
Meet Our Youth Leaders!
Keanu Ruperti
High School Overseer
From: Oahu, HI
Education: I am a graduate of NHCC, with a degree in Ministry Leadership. I am currently pursuing a Masters's degree in Formational Leadership.
History with New Hope: I have attended New Hope Oahu with my family since 2003. Since I was about nine years old, I have served in our kid's ministry, youth ministry, and on the worship team as a drummer. I felt the call to be a pastor when I was in high school. Since coming to NHCC in 2019, I have grown in my gifts and stepped into my pastoral calling.
Passion in ministry: I'm passionate about presenting the gospel in relevant and comprehendible ways! Sometimes the gospel can get misinterpreted and misunderstood, and in a time when people are so lost and confused, I'm passionate about sharing it in a way people can grasp. It's the greatest story ever told, and I'm privileged to share it with those who are seeking God.
Fun Fact: I love surfing, basketball, and being outdoors. I have a sweet tooth and love any type of dessert. I'm passionate about listening to and creating music, and I've played drums for over 10 years!

Josiah Hernandez
Middle School Overseer
From: Oahu, HI
Education: I am a Senior at NHCC seeking a degree in Ministry Leadership with a concentration in Business Administration
History with New Hope: My family and I have attended New Hope Oahu since 2017 and I spent a few years serving in the Youth Performing Arts ministry. I have been attending NHCC since the fall of 2019 where I serve as a New Hope West intern, and on the associated student body as the connections overseer.
Passion in ministry: My passion is to invest in the next generation and to usher people toward Christ so that they may step into the call that God has on their lives.
Fun facts: I played water polo for 6 years, my favorite food is a good burger, and I love playing volleyball and snowboarding.