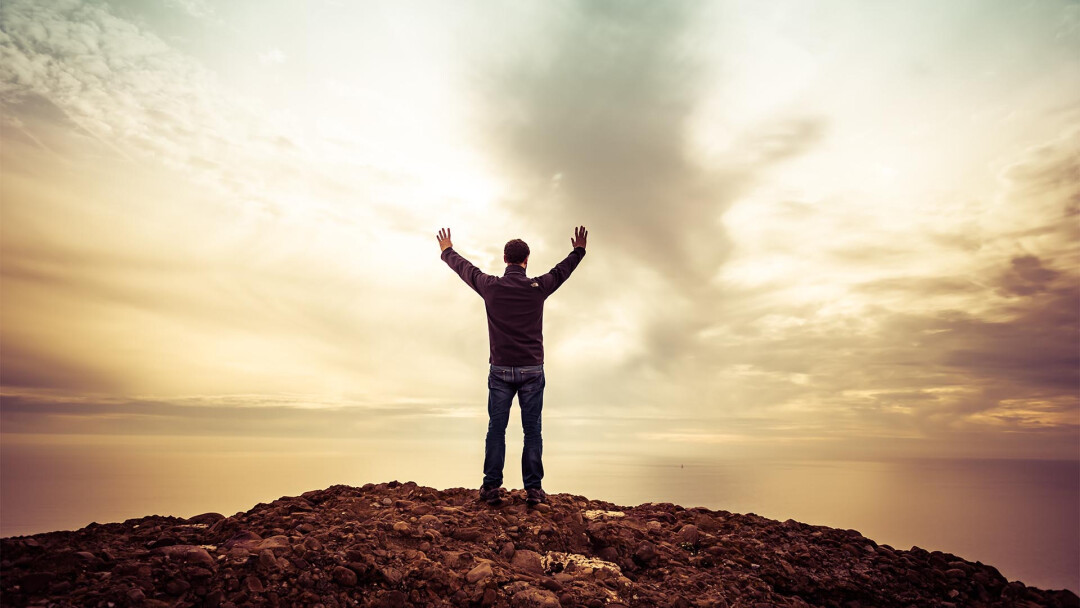 Today's Reading:
Nehemiah 11,12; Psalms 1; Acts 3
Scripture
"For you first, God raised up His Servant, and sent Him to bless you by turning everyone of you from you wicked ways." (Acts 3:26)
Observation
Blessings — we all long to be blessed, to be fortunate and favored.
"I was blessed with this car that someone gave me."
"I was blessed with a free trip to Hawaii."
We have the tendency to define blessings as a positive, beneficial, unmerited gift. That may be one definition, but one definition does not always equal the exhaustive definition. Often, our total understanding can be only one-dimensional, leaving a very shallow understanding, yet we are certain that we have it all figured out! This leaves us with a superficial faith that will never hold up to the tests, especially these days.
Application
However, in Acts 3:26, the word "to bless" is defined as God "turning us from our wicked ways." I don't know about you, but that can be confusing! However, that's exactly what the writer Luke is saying —
· A blessing can be disguised as a correction
· A blessing might be wrapped in struggle paper
· A blessing may come in the form of discipline, a reprimand, a reproof!
That sure sounds foreign to what I expected a blessing to be!
But think about it … whatever turns us from our wicked way is indeed a blessing. One of Jesus' goals in our lives is moving us towards likeness — and like a sculptor who is shaping a piece of wood into the likeness of what he had in mind, every cut will require removing something that isn't what he wanted. It will include unkind cuts, unmerciful trimming, and boldly shaving away everything that does not resemble his desired outcome.
So it is with you and me. In each of us hides the image of Christ, and our Master Sculptor's desire is to remove anything that keeps that image hidden. I'm finding that the greatest blessing is not getting something for free — Instead, it is freeing His image from this lump of clay! And by the way, I'm sure there's a lot more trimming yet to be done!
Prayer
Father, how thankful I am for Your blessings … even when it comes with a hammer and chisel.
Sign up to receive Pastor Wayne's devotions daily