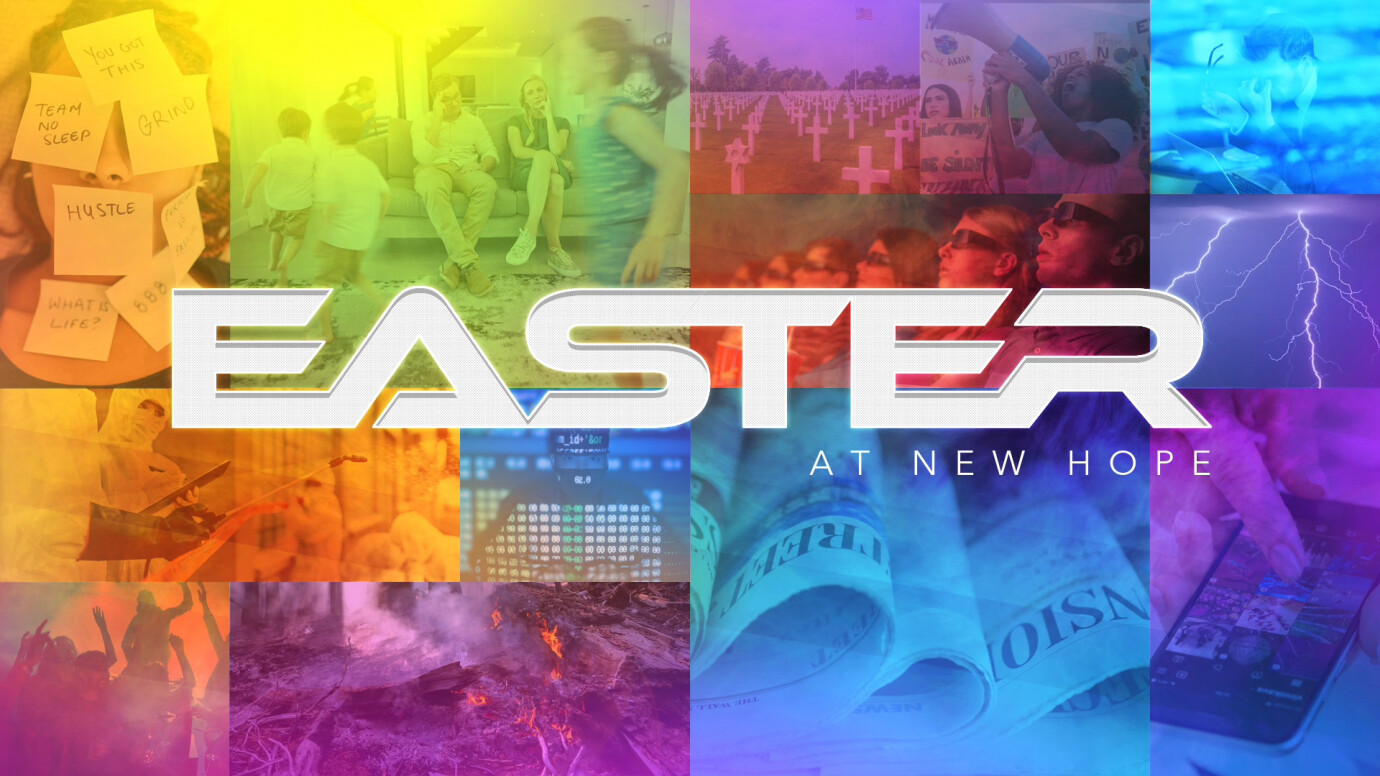 April 8, 2023 7:00pm
Address: New Hope West, 2155 Bailey Hill Rd, Eugene, OR US 97405
Contact:
Website: http://newhopewest.com/easter
Service Times
In-Person:
Our services will take place on campus at: 2155 Bailey Hill Rd, 97405 Eugene, OR
We have SIX identical services for you to choose from!
Saturday (04/8): 3, 5 & 7 PM
Sunday (04/9): 7:30, 9:30, 11:30 AM
Online:
Online services will take place at the same time as our in-person services and will be streamed on Facebook, YouTube, and live.newhopewest.com
Parking
*Please plan to come 15-20 minutes early to find parking, check children into Kids church, enjoy refreshments, and find a seat in our auditorium!
Limited parking is available on-campus including handicapped parking.
Premium parking is available with door-to-door shuttle service from Churchill High School to our Auditorium! Plan to arrive a few minutes early at the Churchill parking lot on 18th and Bailey Hill Rd. Shuttles run continuously, starting one hour before the first service time.
NHKidz
There's something for every member of the family this Easter. NH Kidz has a wonderful Easter celebration service planned for all of our children ages birth-5th grade during every Easter service.
Servicios en Español
En Persona:
Nuestros servicios se llevarán acabo en el campus localizado en:
2155 Bailey Hill Road, Eugene, OR 97405
sábado (08/04): 3, 5 y 7pm
domingo (09/04): 7:30, 9:30, y 11:30 am
Interpretación:
Traducción al español será disponible en los siguientes horarios:
sábado (08/04): 7pm
domingo (09/04): 11:30am
Estacionamiento:
Tenemos estacionamientos disponibles en el campus principal.
¡También contamos con estacionamiento premium disponible con servicio de transporte de puerta-a-puerta desde Churchill High School hasta nuestro auditorio! Planifique llegar unos minutos antes al estacionamiento de Churchill ubicado en la esquina de la avenida 18ª y Bailey Hill. Los autobuses circulan continuamente, comenzando una hora antes del comienzo del primer servicio.
Iglesia Infantil:
Hay algo para cada miembro de la familia esta Pascua. NHKidz tiene planeado un maravilloso servicio de celebración de Pascua para todos nuestros niños desde el nacimiento hasta el quinto grado. Disponible en cada servicio de Pascua.